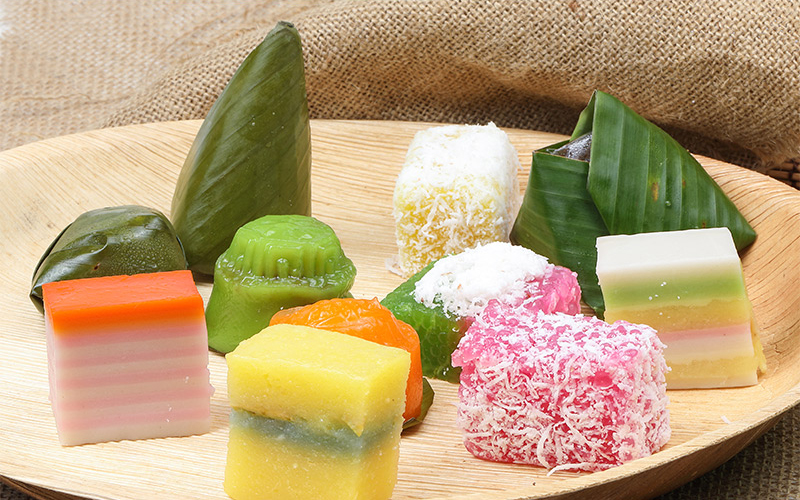 "Kueh is Malay for 'cakes', but Nyonya cakes are different from Western cakes, Chinese cakes or any other type. Our cakes assault the senses with their colours and their textures. We use no wheat flour, only rice or tapioca or green pea flour, and no milk other than the milk of the coconut, which we squeeze by hand from the flesh of grated fruit. Not all our kueh are sweet; there are savoury radish and taro cakes, and even spicy rolls of glutinous rice. Most kueh are eaten cold, but some, like our yam cakes, are best warm. The result, after centuries of trial and error, is a riot of blues, greens and reds that stop people in their tracks, and contrasts which delight the tongue."
Excerpt from The Woman who Breathed Two Worlds © 2016 Selina Siak Chin Yoke, reprinted with the permission of Amazon Crossing. Do not copy, transmit or reproduce in any form without permission.
The delicacies known as Nyonya kueh or cakes formed the crux of Chye Hoon's world. Although my own great-grandmother was a Nyonya, I cannot claim to be an expert on all things Nyonya! In fact I learned a lot during my research for The Woman who Breathed Two Worlds and will share some of that here. For those of you who wish to delve deeper, I will also post links to other sites – where the real experts reside!