| | |
| --- | --- |
| Open to US-based Book Clubs | Closing Date August 15, 2017 |
First Ten Clubs will receive Special Edition Bookmarks!
Spring is in the air! As the flowers begin to bloom I'm reaching out to US-based book clubs with my first two novels, The Woman who Breathed Two Worlds and the upcoming When the Future Comes Too Soon!
I love hearing from readers and fans, and would be thrilled to meet with your book club. To download a reading group guide for The Woman who Breathed Two Worlds, click here.
THE PRIZES
One lucky book club will win up to 10 personalized copies of either The Woman who Breathed Two Worlds or When the Future Comes Too Soon, stamped with a Chinese seal of my name in Mandarin
Book clubs that commit to reading either my debut novel, The Woman Who Breathed Two Worlds, or the upcoming When the Future Comes Too Soon -- I would be honored to join you via Skype for a book chat! (Book descriptions below)
The first 10 book clubs that fill out the form below will receive special edition signed bookmarks of The Woman Who Breathed Two Worlds
BOOK DESCRIPTIONS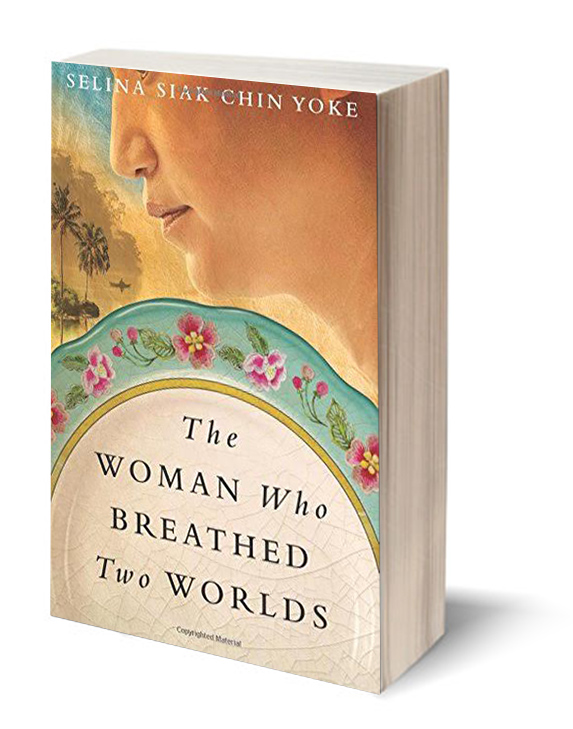 The Woman who Breathed Two Worlds
Facing challenges in an increasingly colonial world, Chye Hoon, a rebellious young girl, must learn to embrace her mixed Malayan-Chinese identity as a Nyonya—and her destiny as a cook, rather than following her first dream of attending school like her brother.
Amidst the smells of chillies and garlic frying, Chye Hoon begins to appreciate the richness of her traditions, eventually marrying Wong Peng Choon, a Chinese man. Together, they have ten children. At last, she can pass on the stories she has heard—magical tales of men from the sea—and her warrior's courage, along with her wonderful kueh (cakes).
But the cultural shift towards the West has begun. Chye Hoon finds herself afraid of losing the heritage she so prizes as her children move more and more into the modernising Western world.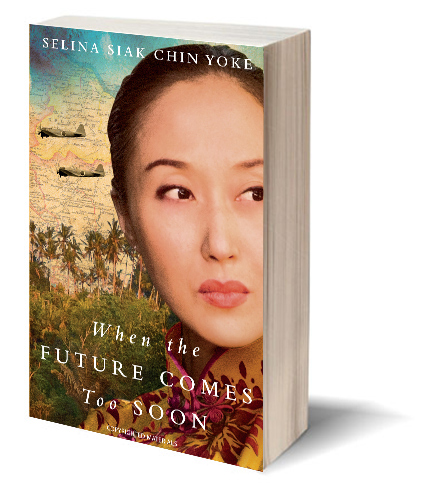 When the Future Comes Too Soon
In Japanese-occupied Malaya, lives are shattered and a woman discovers her inner strength in a world ravaged by war.
Following the death of their matriarch, the lives of Chye Hoon's family are turned upside down. Now that the British have fled and the Japanese have conquered, their once-benign world changes overnight.
Amid the turmoil, Chye Hoon's daughter-in-law, Mei Foong, must fend for her family as her husband, Weng Yu, becomes increasingly embittered. Challenged in ways she never could have imagined and forced into hiding, Mei Foong finds a deep reservoir of resilience she did not know she had and soon draws the attentions of another man.
Is Mei Foong's resolve enough to save herself, her marriage, and her family? Only when peace returns to Malaya will she learn the full price she must pay for survival.
THE DEADLINE
Enter by August 15, 2017
Please note that this outreach is being coordinated by my U.S. publicist, JKS Communications, and you may receive emails from them in relation to this campaign.