Summary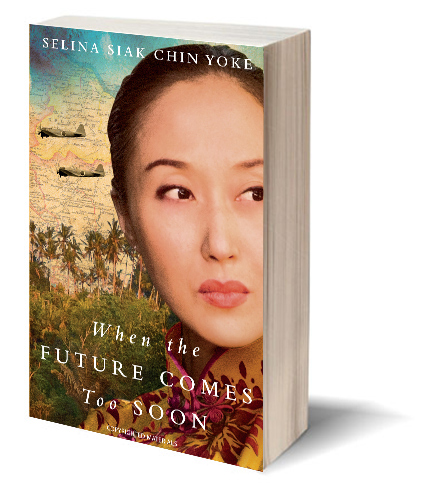 Coming on July 18, 2017!
In Japanese-occupied Malaya, lives are shattered and a woman discovers her inner strength in a world ravaged by war.
Following the death of their matriarch, the lives of Chye Hoon's family are turned upside down. Now that the British have fled and the Japanese have conquered, their once-benign world changes overnight.
Amid the turmoil, Chye Hoon's daughter-in-law, Mei Foong, must fend for her family as her husband, Weng Yu, becomes increasingly embittered. Challenged in ways she never could have imagined and forced into hiding, Mei Foong finds a deep reservoir of resilience she did not know she had and soon draws the attentions of another man.
Is Mei Foong's resolve enough to save herself, her marriage, and her family? Only when peace returns to Malaya will she learn the full price she must pay for survival.
Reviews
Praise for WHEN the FUTURE COMES TOO SOON:
"As Malayan society grapples with the changes brought on by war and occupation, Mei Foong barters away pieces of her existence in order to survive, and rebuild and reclaim her life. She must finally contend with the realization that one could only wholly reclaim oneself by acts of self-assertion requiring greater courage than needed merely to survive. When the Future Comes Too Soon by Selina Siak Chin Yoke is an intricately drawn network of human relationships."
—Musharraf Ali Farooqi, author of Man Asian Literary Prize-shortlisted Between Clay and Dust

"Selina Siak Chin Yoke has created an intensely visceral evocation of life in Malaya during World War II, when a young wife and her family confront the harshness of life under the Japanese occupation and the ethnic polarization it causes. Mei Foong is a hauntingly original character, torn between loyalty to her family and the risk of betrayal—a woman who fatefully defies the constricting conventions of her society."
—María Dueñas, author of New York Times bestselling The Time in Between

Purchase
When the Future Comes Too Soon will be published on July 18, 2017 worldwide and is available for pre-order now!