The images below come from my private collection of vintage postcards. Please do not use them without permission.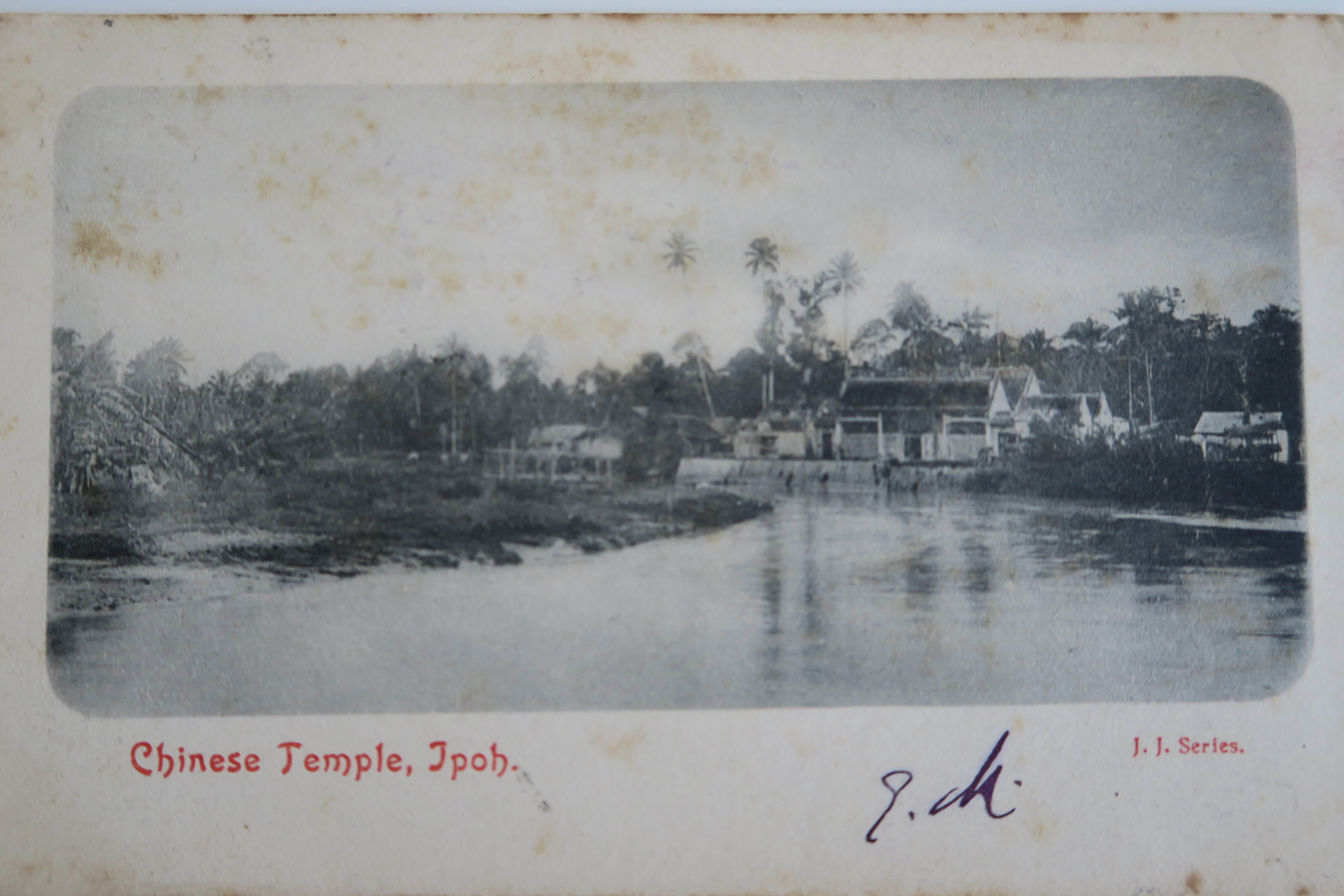 A Chinese temple beside what I assume is the Kinta River, taken in 1908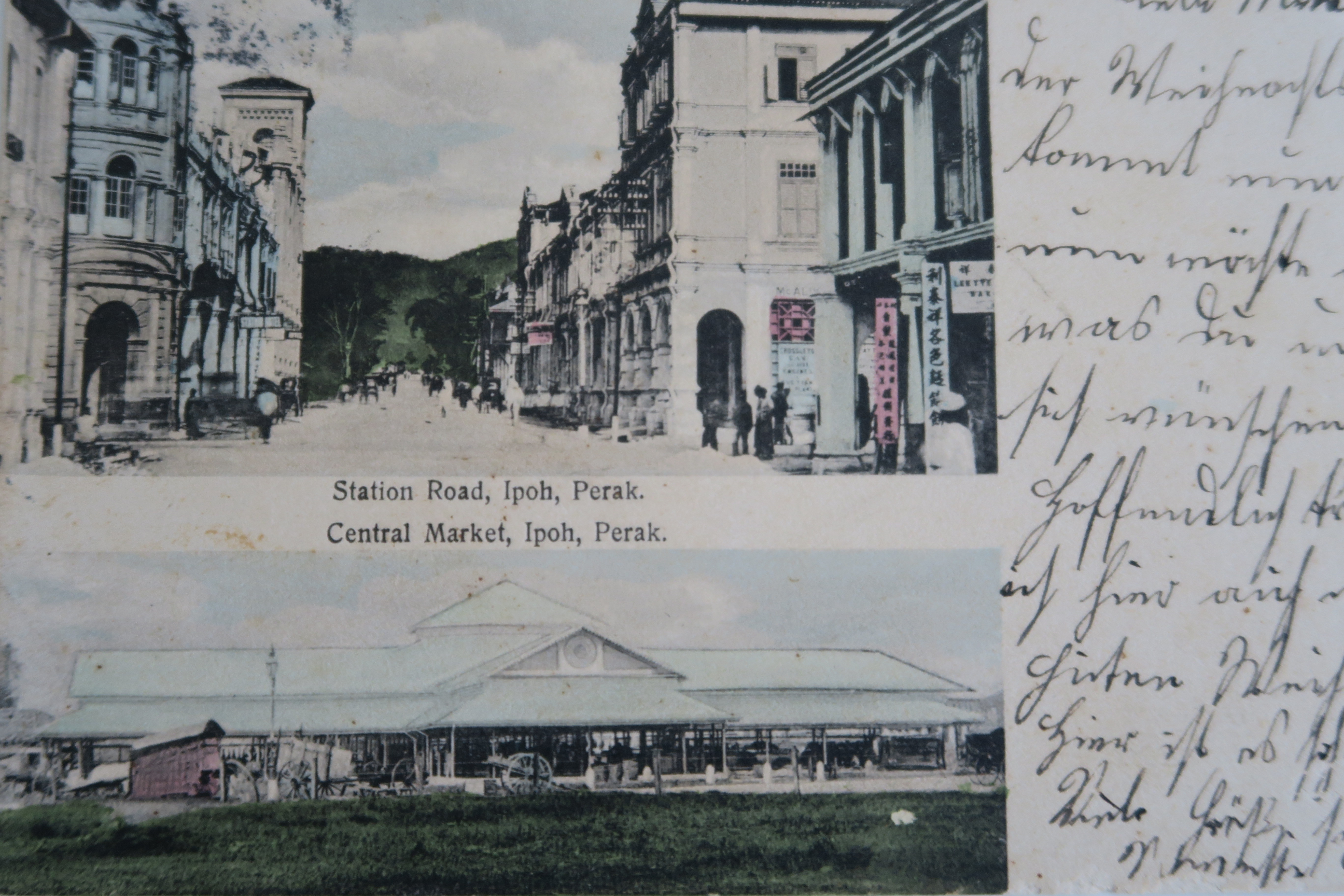 Station Road, which led to the railway station, and below that is Ipoh's famous Central Market (1911)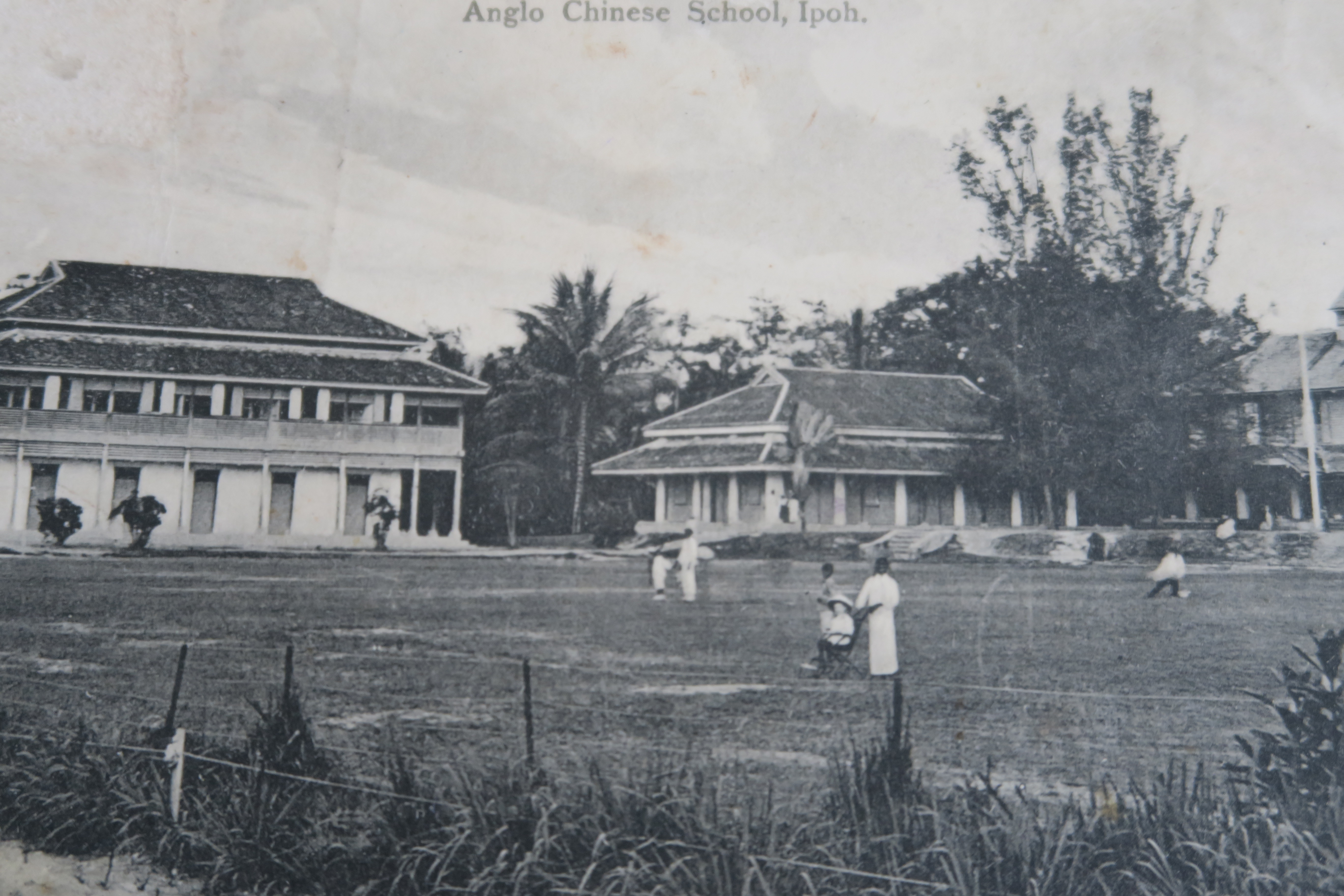 The Anglo-Chinese School in 1913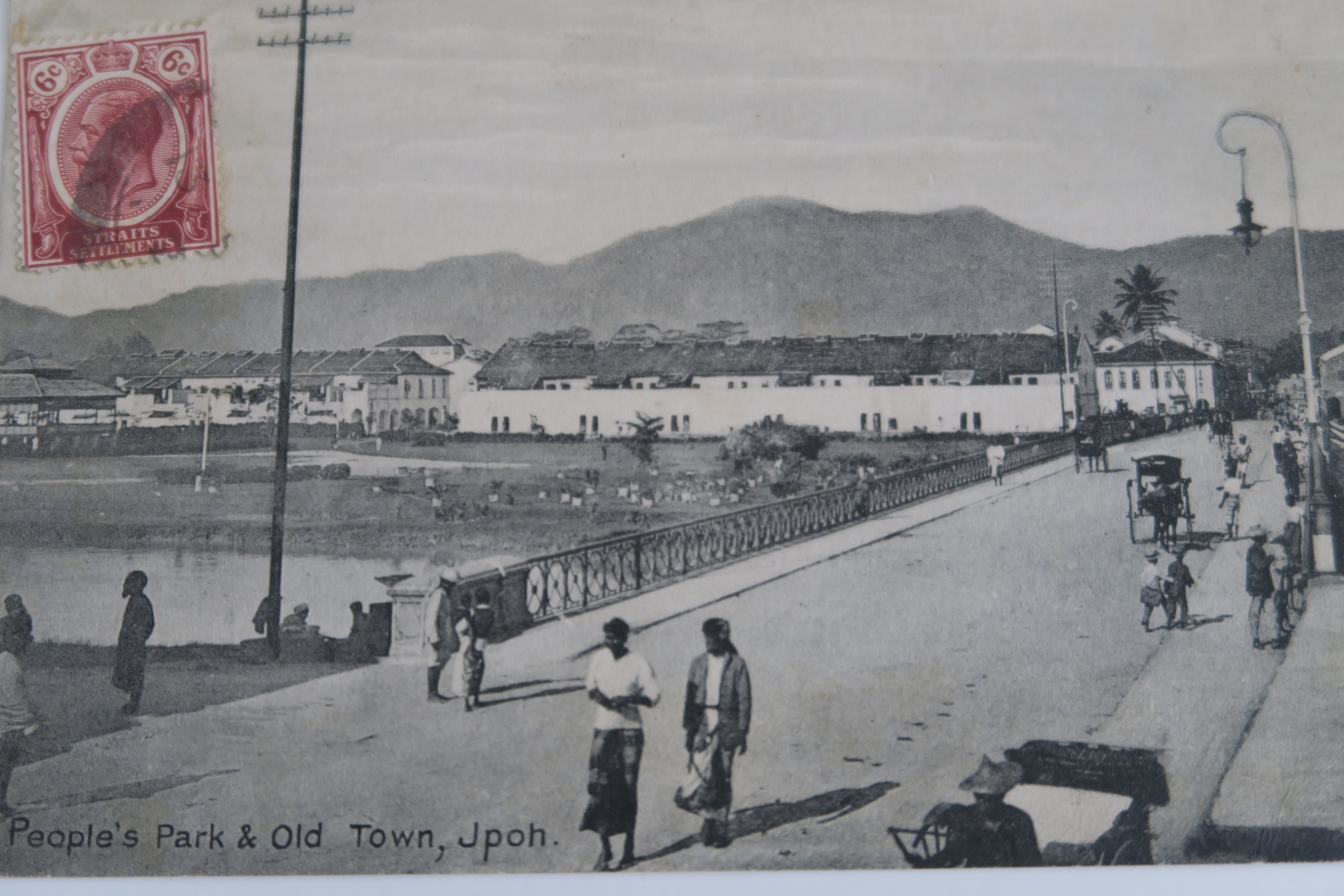 The People's Park where the protagonist, Chye Hoon, liked to walk (1921)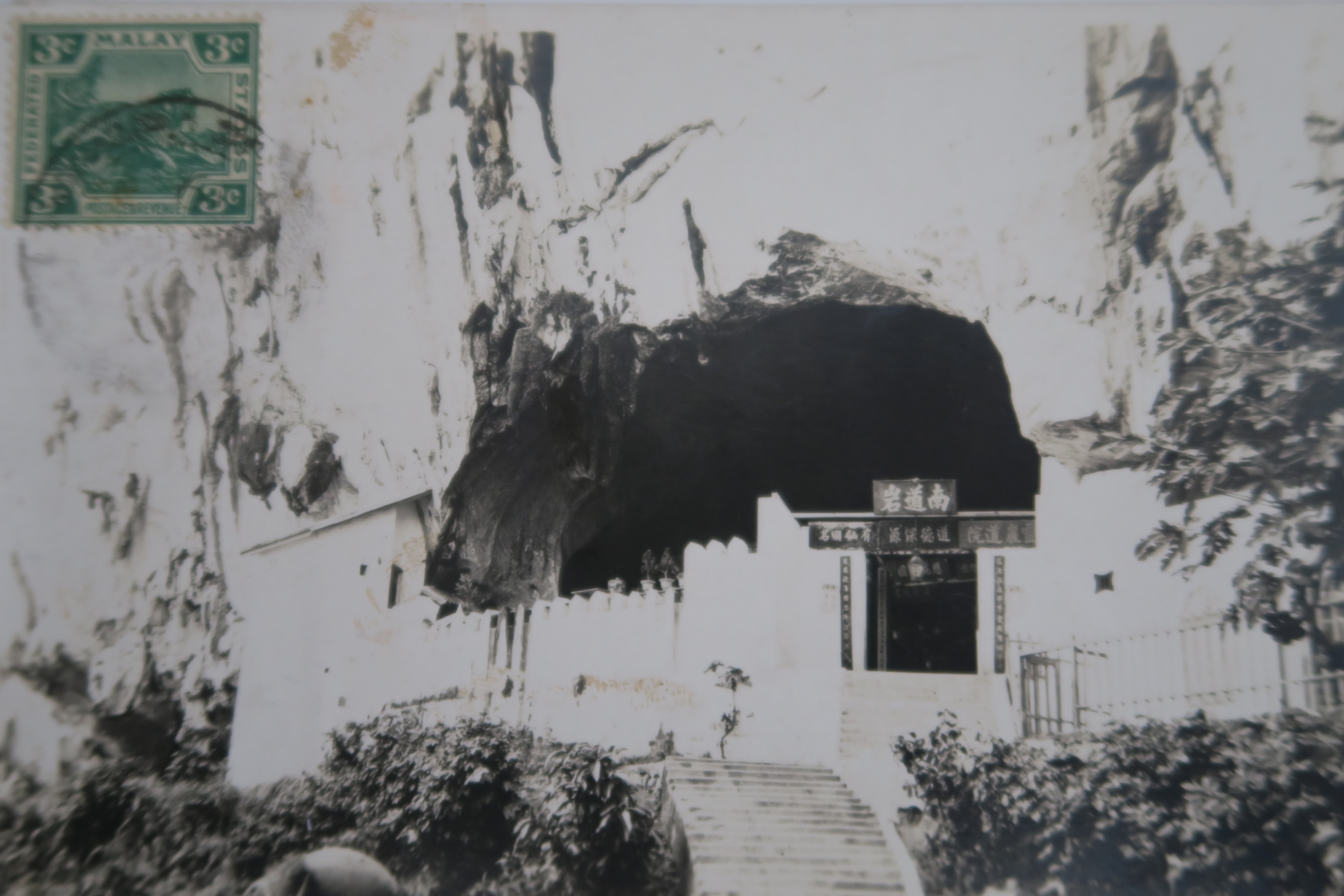 One of the temples in the caves, taken in 1927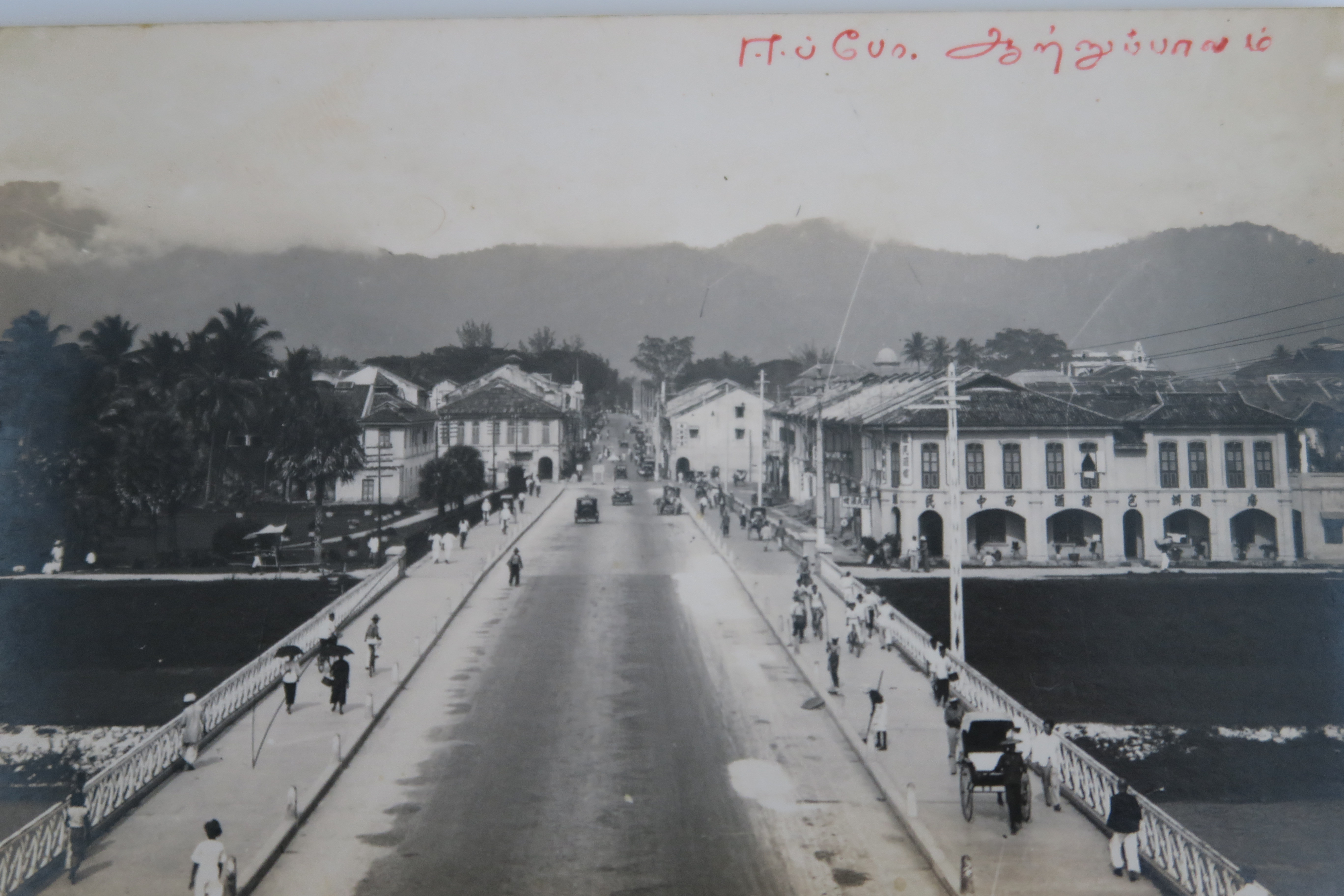 View across the Hugh Low Bridge. Undated.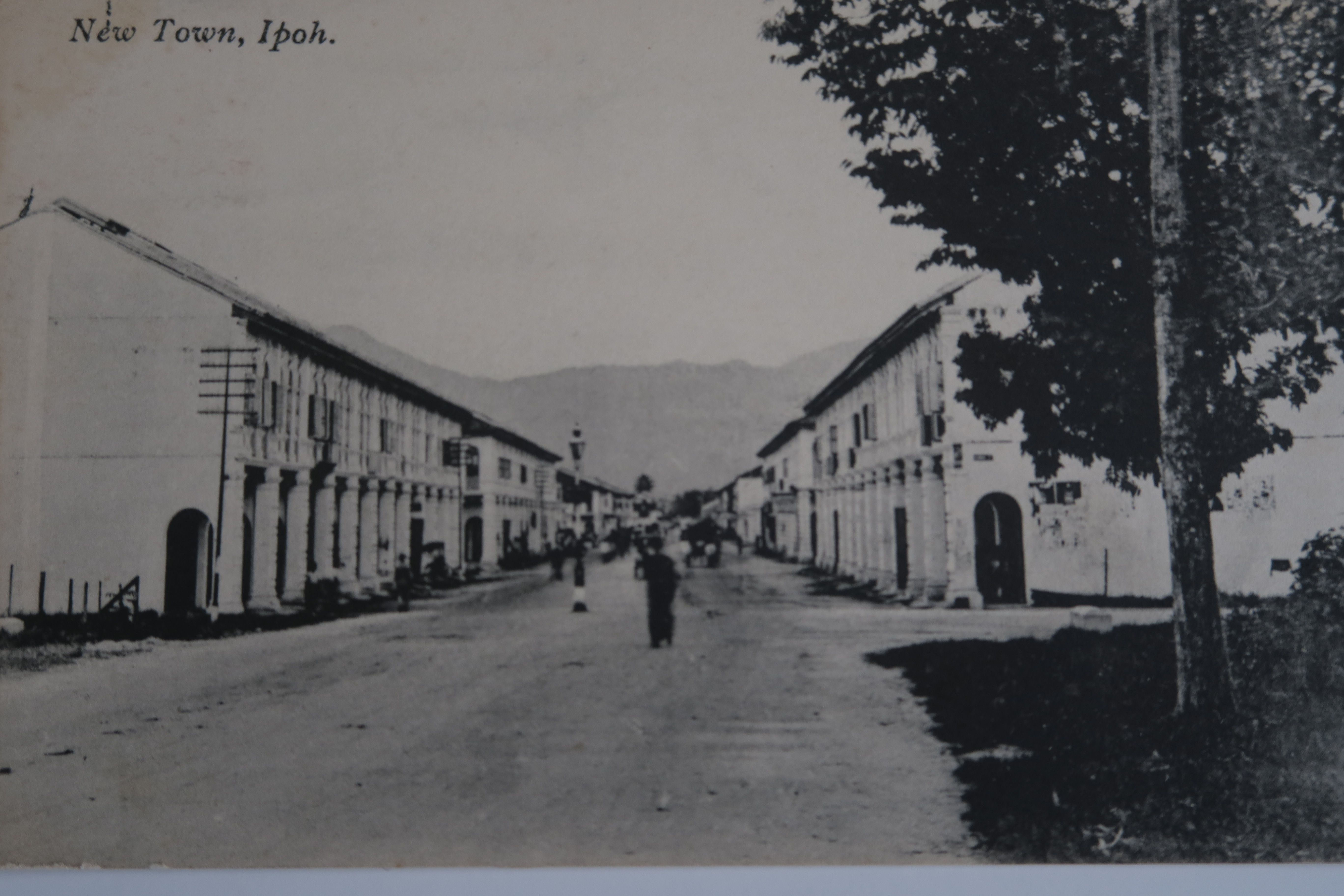 The image above is undated but no less remarkable. It shows New Town as my protagonist would have seen it. In the background, as always, are those wonderful hills.